The Glass Museum
Last updated on August 22, 1999
Our Kentucky winters are characterized by icy rains that make driving treacherous but also make the scenery beautiful. Even the most mundane outdoor object has a unique kind of beauty when coated with a thin layer of ice, shimmering in the morning sun.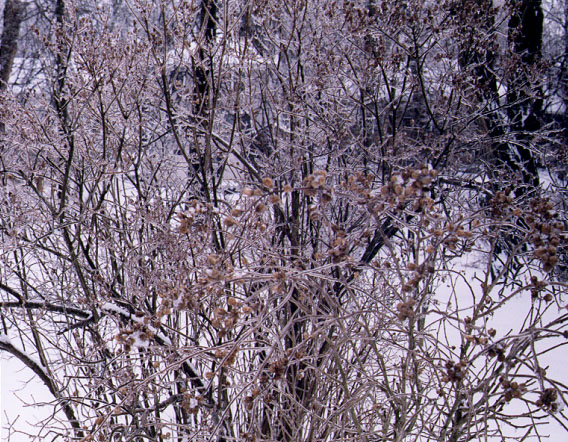 A pair of bushes in the back yard.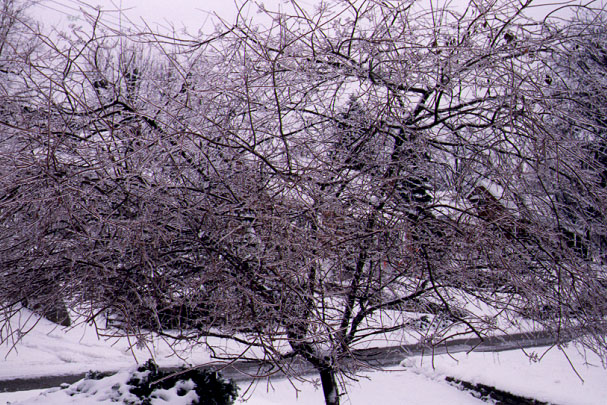 A small tree in front.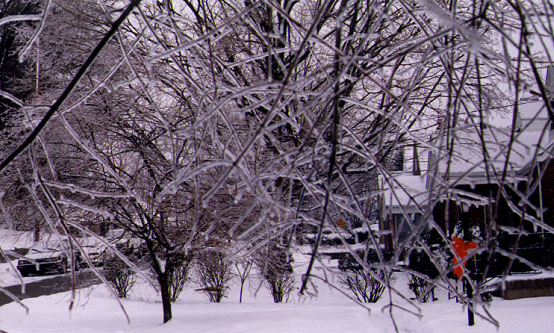 Looking up my street through a veil of icy twigs.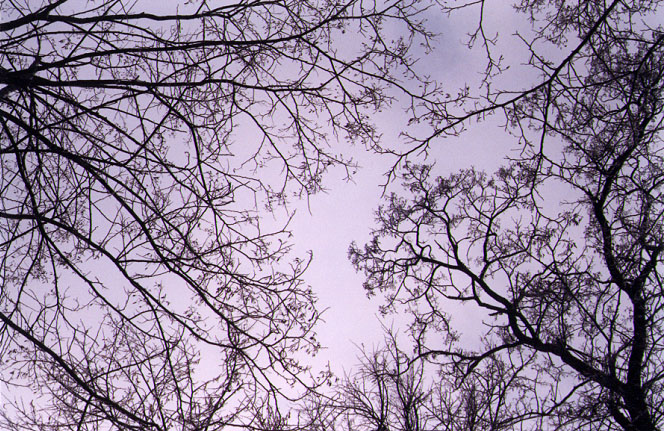 Through the back yard canopy.